5 STARS
Do not read this review if you haven't read the previous books :)
It's really sad when a story ends. This journey had its ups and downs but I never thought that it would end in this way .I'm really glad I read these books because characters as Livvie should be mimicked. What I mean is that even though she was manipulated so badly she managed to stay strong on her feet again. It was difficult to forget him , to erase her past but what about Caleb? This book has all the answers about these two people. I'm very happy that the author decided to write the Epilogue .
If she hadn't I'm sure I'll still be wondering how they would deal with their lives.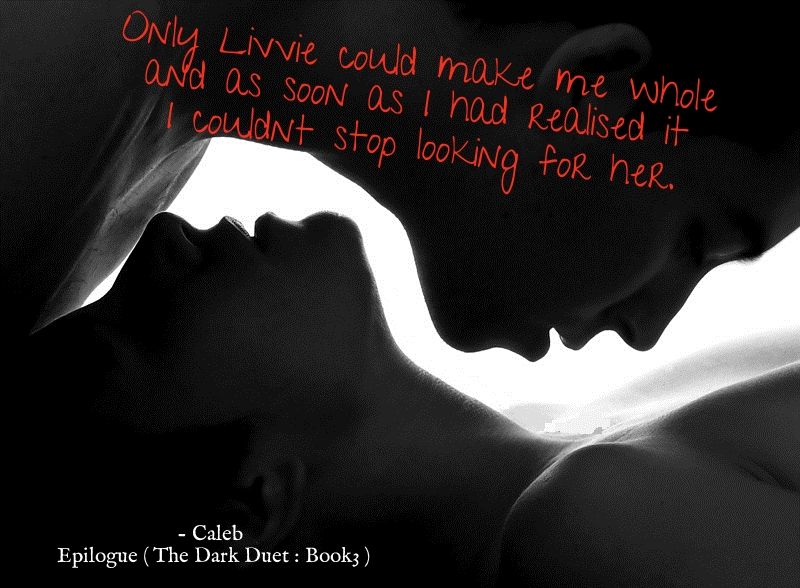 Caleb's void roars in life and the only person who can make him whole again is Livvie . He has to find her , be with her !
Their meeting isnt mentioned in SITD and I have to admit that I laughed a lot.
She hit me so hard my damn eyes were watering (I was not crying—eyes water. I think we all know I'm a badass and I don't cry).
Livvie is willing to try again with him.Start everything from the beginning , be a normal couple , but is that even possible since they're both fucked up in the worst ways?
It is very nice to see these two trying.Livvie is really good in pretending that is a normal college girl.Caleb on the other hand left me laughing so hard.Oh god he was such a caveman.I guess some habits *clears throat* cant be forgotten .
Around her he is soft and we can see that he is a human after all. I always thought that he was a f***ing b@stard.I dont know how the author did this but I ended up liking him .
I dont know what's wrong with me but I cant review this book so I'm stopping here.I loved it and that's all it matters.These two characters will definitely stay with me forever.
Can I say goodbye?
Not really.
Ok, the epilogue confused me a lot.
I want to believe that we arent saying a goodbye forever but that we will see them again.
I'm looking forward to more :)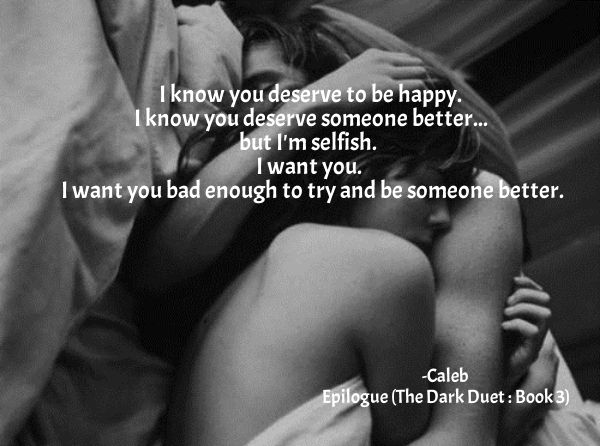 PS; quoted pics are edited by me so feel free to use them but dont claim them as yours :)