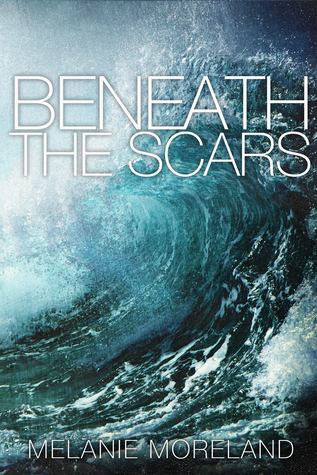 The sound of the ocean, the crash of the waves as they kick up against the sand and rocks—these are the only sounds Megan Greene wants to hear. She wants to leave the rest of the world behind, and find some peace.
The offer of a private house on the beach, set in a small town in Maine, is perfect. Time to think—to be by herself. It's all she wants. It's the escape she needs.
Until she stumbles across the painting that seems to echo her own chaotic mindset.
Until she meets the unfriendly artist behind the stormy painting and discovers his secrets.
All Zachary Adams wants is to be left alone. His canvases, and the unending scope of the ocean and sand, are his life. They direct him—fill his hours. Bring him focus.
Until she enters his life.
She dredges up memories of the past—the haunting images he has hidden for years; the fears he has never shared.
A story he keeps buried below the surface.
Can she make him see what he is missing? Can he trust her enough to believe?
Together they embark on a journey where their pasts collide and threaten to tear them apart.
Will their fragile bond hold or wash away with the ebbing tide?
2 Stars!
I was bored a lot while reading this book, and then it picked up a bit around 30% and I was 3 starring along until 67% and everything started getting ridiculous. Firstly the insta-love was a huge problem for me, and I am not a fan of (view spoiler)[surprise pregnancies (hide spoiler)] and it was all just so predictable and uneventful. I guess it all comes down to personal preference, this was just not my type of read, from the very beginning I never felt the connection Megan had with Zachary. I was never convinced. I'm gonna sleep on it.
I think if you're looking to read something that's wildly romantic and sweet then this is your book.
******************************************
Okay so I feel bad because I didn't even highlight anything while reading this book. To be quite honest I felt so drained after finishing it, when I got to 70% I started skimming until 80%. It was just eye roll moment after eye roll moment but I'll get to that later.
Megan Green, our heroine recently went through a emotionally taxing event. She's a writer you see, and her ex stole her work and wants to publish it under his own name. It's an ongoing struggle where he tries to make her look like the guilty party in front of the press. She flees to a small town, and plans to stay in a beach house owned by her friend, Karen. While walking her very cute dog Dixie on the beach she sees her neighbour, Zachary Adams with his own very adorable dog, Elliot. Lets just say her first impression of him is not that great.
Their second meeting is at an art gallery where Zachary sells some of his work. Megan, sees a water colour of his, Tempest. She's so compelled by the painting that she immediately wants to purchase it, but her hopes are dashed when she learns that it's not for sale. She's persistent though and she convinces the gallery owner to speak to Zachary.
Here's where the insta-love begins people, I get okay. The painting is beautiful and it's like she can see his soul in it and because of that she can relate to Zachary. This all leads to her professing her love after only one week, or two I think I can't remember.
Besides all of this I just couldn't stand, Megan! She was constantly sniffling or glowing with joy like some kind of Disney Princess. So desperately wanting to Zachary to open up to her, after one week!!!
I can't say I could find any fault with Zachary's character, he was one of the reasons I didn't DNF this book. Oh but he did mess up too.
Let's fast forward to a night that Megan shares a bottle of wine with her friend and does something stupid.
(view spoiler)[She googles Zachary's name. Zachary used to be a famous actor but disappeared when a co-star injured him by burning him thus causing severe scarring on his face and body. She downloads pictures of him, sans scars. And even purchases an unauthorised autobiography. Then the next day she forgets that she did all of that and lets Zachary use her laptop, where she saved all of this info in a folder called Zachary!!!! (hide spoiler)] LMFAO!!! I cannot even! Oh and it doesn't end there but I honestly don't have the time.
After some false accusations, where they both become stupid and jump to conclusions. (view spoiler)[Zachary in a burst of anger, slashes the water colour, and leaves town. FYI. Megan is pregnant because she forgot her shot, Zachary doesn't know this, please remember that these two have only known each other for a few weeks but they never used protection. After her friend does some nosing behind her back, and plays God. Megan and Zachary sort their problems out and I love yous are said. (hide spoiler)]
And they live happily ever after.
ARC kindly provided by author in return for an honest review