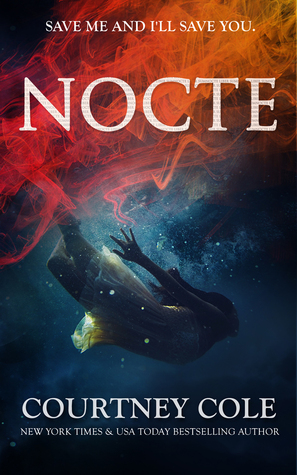 Save me and I'll save you... My name is Calla Price. I'm eighteen years old, and I'm one half of a whole. My other half-- my twin brother, my Finn-- is crazy. I love him. More than life, more than anything. And even though I'm terrified he'll suck me down with him, no one can save him but me. I'm doing all I can to stay afloat in a sea of insanity, but I'm drowning more and more each day. So I reach out for a lifeline. Dare DuBray. He's my savior and my anti-Christ. His arms are where I feel safe, where I'm afraid, where I belong, where I'm lost. He will heal me, break me, love me and hate me. He has the power to destroy me. Maybe that's ok. Because I can't seem to save Finn and love Dare without everyone getting hurt. Why? Because of a secret. A secret I'm so busy trying to figure out, that I never see it coming. You won't either.

Buy Links:

Amazon US
Amazon UK
Barnes & Noble
Debra's Review
5 "Secrets. Everybody's got 'em." Stars.


My first impressions after I finished this book...




Nocte by author Courtney Cole is one of those books that grabs your attention from the very first page. It's one of those books that keeps you hooked from the very first page. It keeps you guessing and trying to figure out what each of the characters is hiding and what's going to happen next. But nothing, NOTHING, could have prepared me for the way this book ended, with some very unexpected revelations and a HUGE cliffhanger that makes me want to get my hands on the next book asap.

I won't go in to much detail about the storyline, because that would ruin your reading experience. If you're going to read this book, I'd suggest not reading too much reviews or status updates before going in. Just read the blurb and let the book surprise you along the way.

This was my first book by Courtney Cole and I already know it won't be my last. The way she created suspense and intrigue throughout the story and kept me on the edge of my seat the entire time I was reading this book, took me by surprise and made me enjoy her writing style even more. Every character in the story has secrets, so many secrets, yet, they were all very likable. Especially Dare...a seemingly typical bad boy, but who turned out to be nothing but sweet and supportive towards Calla. Despite all the secrets between them I'm *really* hoping for a happy ending for these two.




Overall, Nocte was a mind-blowing, heart wrenching and captivating story that I absolutely loved reading. If you're looking for a unique New Adult novel with a drama and romance filled plot, I would highly recommend giving this one a try!

As for me, I'll be (not so patiently) awaiting the sequel, Verum, from now on.