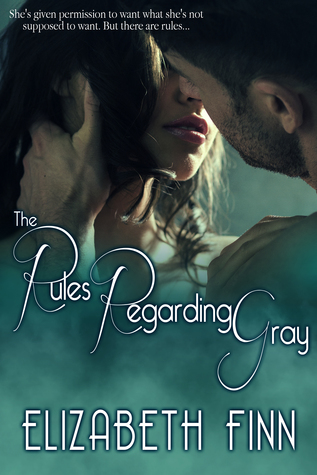 SYNOPSIS
Gracelynn is drowning in an existence that fails to fulfill her. A ballerina by trade, she's devoted her life to the stage, sacrificing adventure for discipline. When her boyfriend gives her permission to want what she's not supposed to want, can she walk away? Or will she leap?
Jasper isn't a man with many boundaries, and "sharing" a woman with his best friend is hardly a new endeavor. But the moment he meets Gracelynn he realizes she's different. She leaves him feeling alive in a way he's not used to, and for the first time in his life, he understands what it means to be wanted… Cherished… And he needs more…
But there are rules—rules that forbid Jasper from truly having her. As forbidden desire spirals out of control, Jasper has to decide if he's willing to fight for something that doesn't truly belong to him. His best friend doesn't deserve her, but is Jasper strong enough to believe he does?
EXPECTED RELEASE: SEP 23rd
3.75 Stars!
____________________________________________
About the story
____________________________________________
Gracelynn, is a principal for a smaller ballet company. She has everything should possibly want, a handsome and successful boyfriend, Ian, who has so far been very attentive. After a rehearsal, Ian introduces Gray to his best friend, Jasper. Gray is intrigued by Jasper, he's unconventional, his huge and rough looking. Certainly no the type of man she would normally be attracted to. Jasper is a self proclaimed bachelor, he doesn't do relationships. But for some reason when Ian introduces him to Gray, he finds himself feeling something he never thought he would. Jealousy, he's jealous that Ian has Gray because he'd rather she were his.
And then Ian, gives Jasper the opportunity to have what he shouldn't. Ian will share share Gray with Jasper, but there are a set of rules he has to follow. Jasper sees this as a chance to fulfill the desire he has for Gray, a chance to have her and be done with it. But things don't go as planned, when Jasper realises he wants more, that he'd rather not share Gray with her boyfriend. That he wants more than just Gray's body.
____________________________________________
My Thoughts
____________________________________________
Ian, is a dick. He only sees Gray as a sort of trophy to wave in front of Jasper. He's basically telling Jasper. "Lookey here, look what I have. If you're nice to me, I might share."
Gray, is a passionate woman, who hasn't had the opportunity to explore her sexuality. What she likes, what she doesn't. Ian is the first man she's been with that has pushed her sexual experiences, which is probably why she's ignoring his douchebaggery until Jasper comes along. Jasper's character is intense, and aloof. But when it comes to Gray, he feels at home, he wants to be honest with her and tell her everything about himself.
While very enjoyable, because I do love to feel intensely when reading a book, The Rules Regarding Gray was incredibly angsty, well for me at least. Jaspers and Gray's characters are so guilt ridden about their feelings for each other that they are intent on making themselves miserable. They also don't see the weasel that Ian is, because he is just that good at manipulating people.
And even when they do realise how deceitful Ian is, their conscious always kicks in. I actually really loved Gray and Jasper, they were honest about their feelings even though they continuously tortured themselves because of it. The Rules Regarding Gray appealed to me because it is a forbidden romance, but not in the cheating sense because not once did I feel as if Jasper and Gray were cheating. Jasper had a difficult childhood, he was always judged because of his appearance and his background. Although Gray had a wonderful upbringing she had some moments that she wasn't very proud of. The story proves that you shouldn't judge a book by it's cover.
____________________________________________
So what's with the 3.75 stars? Why not just 4? Click the spoiler it's not a biggy, biggy.
____________________________________________
(view spoiler)
[When Jasper and Gray realise that Ian played them both. They devise a plan for revenge, which to me was very immature. This sort of trivialised they're entire ordeal. I could have seriously done without this turn of events. (hide spoiler)]
Other than that a highly enjoyable read, with smoking hot sexual tension and panty melting sex scenes... and a wonderful story.
____________________________________________
Some of My Favourite Quotes
____________________________________________
"Say yes."
"Yes," she breathed out.
"Say you understand exactly what we're doing. No rules, Gray. That means I'm going to fuck you however the hell I want and tell your boyfriend to eat shit while I'm stretching that sweet pussy of yours."
____________________________________________
"I guess real closeness comes when you find that person that can..." He shook his head, trying to figure out a way to explain it."...break the hold your darkness sometimes has on you. They liberate you.
____________________________________________
ARC kindly provided by author in return for an honest review