There was once a lady who loathed a lord...
Lady Aurelia hasn't always hated Max, Viscount Camden, her brother's best friend. In fact, as a besotted girl, she thrived under his kind attention – sure that he was the most noble and handsome man in the land. Until her young heart discovered what manner of rogue he really was. Now, though she enjoys nothing more than getting on his last nerve, she can't deny Max drives her to distraction—even if she tries to pretend otherwise.

...and a lord who was confounded by a lady.
Max cannot recall a time when Aurelia did not vex him. If she was not his friend's sister, he would stay far away from the infuriating vixen. Unfortunately, they are always thrown together. At parties and family gatherings…she is always there. Infuriating him, tossing punch in his face, driving him mad...until one night, she goes too far and he retaliates in the only way he can: with a kiss that changes everything.

That was absolutely fantastic! Out of all the couples in this series Aurelia and Max probably had the most intense relationship. If they weren't lusting for one another then they were at each others throats! Which is just the way I like it! Max and Aurelia's hate for one another went way back and when these two got ugly, they got down and dirty and downright cruel. It all started when Aurelia decided to sketch Max in all his naked glory. Unfortuanately she drew him with a small member/cock, and when that sketch was found, he earned the name of Cockless Camden. Names like that stick, and for many years Max had to bear it.
"I've a tough hide," he agreed tightly, shoving aside the memory of her when she had eviscerated him with a simple drawing. He avoided her gaze and scanned the romm, tension tightening his jaw. What was it about her that made him feel as though he were about to come out of his skin?
Unlike the couples in the previous 2 books Aurelia and Max have known each other since they were very young. Max is Will's best friend, Will is Aurelia's brother. Did you catch the forbidden love??? Aurelia had always held a torch for Max until one day when she was just 15 years old she caught him with frollicking with a maid in the greenhouse. Yes I just used the word frollicking. You'll find Max's name next to the definition of man whore in the dictionary, Max is the prototype for the Man whore, the real MVP as they say, and like in the first book in this series I wasn't quite sure if I liked him. Sophie Jordan can write the heck out of a mean asshole hero. Some of the stuff that Max did was downright cruel. And the stuff that Aurelia did in retaliation was hilarious.
"Aurelia," he gasped into her mouth. "I can't stop this anymore. I can't not want you." He sound aggrieved about it, pained and frustrated.
"The don't, she heard herself utter back into his mouth.
I'm really not joking when I say these 2 were constantly at each others throats. They would flit from wanting to strangle the other to wanting to find they nearest hard surface and go at it all night. Aurelia had always thought that who and when she would marry would be something that happened when she wanted it to and with a groom she had chosen. She wasn't even sure she wanted to marry. But when her situation changes and she realises how little control over her own life she has. Marrying becomes her greatest goal, too bad Max is prepared tho thwart her plans at every turn.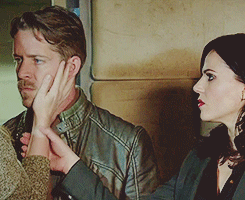 His kiss was hot and aggressive, punishing on her tingling lips. She felt him everywhere and this was only a kiss. Good heavens. What would it be like to have him? Fully? To come together as a man and a woman?
These two were possessive of one another, and would never admit it to themselves or to each other. If you're looking for some light reading this book is definitely a no, there was way to much angst and frustration, if you want to read an entertaining frenemies romance then I would tell you to give this one a go. I thoroughly enjoyed it!