The arrogant Duke of Trent intends to marry a well-bred Englishwoman. The last woman he would ever consider marrying is the adventuresome Merry Pelford - an American heiress who has infamously jilted two fiancés.

But after one provocative encounter with the captivating Merry, Trent desires her more than any woman he has ever met. He is determined to have her as his wife, no matter what it takes. And Trent is a man who always gets what he wants.

The problem is, Merry is already betrothed, and the former runaway bride has vowed to make it all the way to the altar. As honor clashes with irresistible passion, Trent realizes the stakes are higher than anyone could have imagined. In his battle to save Merry and win her heart, one thing becomes clear: All is fair in love and war.

Rating Clarification: 4.5 Stars
"She leaned closer. "If you were an elephant you would have a magnificent tusk."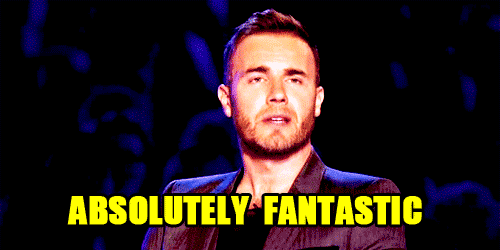 My first Eloisa James HR and I absolutely loved it! It was just the right combination of angst, humour, romance and a nice dose of sensuality. I rarely say this but I absolutely loved Merry, but most importantly I loved Trent, the duke.
Merry and Trent meet at a ball, and while Trent tends to abhore everything about America he's immediately taken with Merry. Of course Merry has no idea that Trent is her fiance's twin brother (although there are similarities they don't look exactly alike) and Trent has no idea he is lusting after his future sister in law!
Merry is engaged for the third time, and is convinced that its third time lucky and even of it weren't she has promised herself that she will make it to the alter this time. You see Merry has jilted her first two fiance's and because of this her reputation is not doing very well. So whatever her her feeling towards Cedric's brother they will have to be squashed.
She had the ripest pair of lips he'd ever seen.
He'd like to kiss her until they looked bee stung, the lips of woman who had been bedded hard and furiously, who had-
Bloody hell. He had to take hold of himself.
"Your Grace?" the lips asked.
Being the sort of man that he is, Trent is used to getting what we wants but he loves his brother, regardless of the kind of man he is. So he has to endure the constant yearning whenever he is in Merry's presence and Merry has to fight her confusing emotions when she's around him.
Anything else I say will be a spoiler so I'll stop but I absolutely loved these two together! I loved how Trent learned to love the facts that Merry would spontaneously drop during conversation. I loved how protective he was of her, and I love how I could feel his love and devotion in the words used by the author.
I'll say this again I will be reading more of Eloisa James work because there is nothing like a well penned epilogue and this book met every expectation. I loved how it could go from sweet, sensual words to heart wrenching emotion within a couple of pages. Highly recommended!
"My love for you... it's bigger than a river." She colored. "That sounds stupid."
"No, it doesn't ." Trent kissed her again, almost compulsively, as if he couldn't stop. "Mine is deeper than a tanner's pit."
She choked with laughter.
"Higher than a flax plant,"