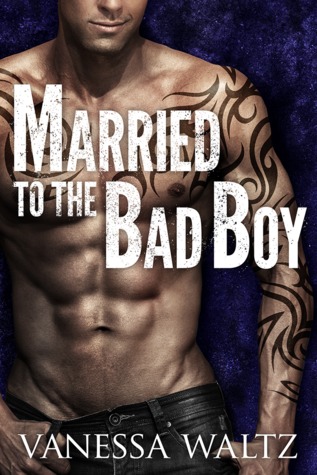 No one in their right mind marries a bad boy…
I'm a player. A man whore. Whatever the hell you want to call it, I get around.

During the day I crack heads and extort businesses. At night I find girls to f*ck. I live to hear them moan for me, but one night is all they get. No one ever made me want more.

Until her.


Elena.

The moment her lips wrapped around me, I was done. All day I think about running my tongue all over those curves.

Too bad those curves are off limits. She's running from a man who will kill me for touching her.

Well, she's tired of running and needs my help.

She thinks I'm doing it for money.

I'm doing it to make her mine.

Note: This 82,000-word standalone mafia romance novel with a HEA contains a bad boy with a filthy mouth and mature themes that might make some readers uncomfortable.
PURCHASE HERE
I need to stress one thing here. There is a lot of sex in this book, well at least according to my standards.
So you get the gist of it, right? The characters in this book are fond of shagging each other.
Tony is a made man, he lives and breathes mafia. But he's a bit of a man-whore, well not a bit. He actually sleeps with a different woman every night. No repeats. He never double-dips his dick.
Pussy and the mob are pretty much my life.
My nights are pretty much the same.
It starts with a look.
One glance across the bar. A giggle, a smile, a shadow of a wink.
I'm into you.
Really what they're saying is: Let's fuck.
It's a language I've got down to a science over the years.
He doesn't believe in getting to know the girl he wants to bed, all sexual encounters are a one time only deal. His response to courtship?
"What's the point?"
"Oh I don't know. Friendship? Love?
He smiles at me. I don't know if I care about any of that."
Wow.
"What do you care about?"
He grins like a devil. "Pussy. Money. Those are my two loves."
And then there's Elena A mafia princess, fallen from her throne. She got caught up in a relationship with an abusive boyfriend but when she tried to leave he threatened to kill her. Not cool, especially since he's made. So what does she do? She enlists the help of none other than Tony. If she's married to a made man her ex can't touch her.
Okay let's get down to the nitty gritty here because some of the stuff this girl did was idiotic. I mean she repeatedly did stupid stuff. (view spoiler)[Like going back to the apartment her ex had vandalized. Not once but TWICE. He was lying in wait for her every single time. (hide spoiler)]
Let's get back to why, I kept overlooking Elena's antics.
Honestly there's nothing better than starting off the day with a blowjob.
Wet, full lips wrapped around the most sensitive part of your cock, tongue riding up and down your shaft, swirling around your head.
Everything fades away. Fucking world peace could be accomplished if everyone got enough head.
There's a little danger, some mystery. But quite honestly plot-wise it's a three for me. Pacing was a problem. Some of the dialogue was also a bit disjointed for me. But five star sex!
If you're looking for something light, but like the mafia trope, you've got it here. Tony is the creme de la creme of man whores. He's arrogant. He's a dick. So obviously I loved him.
Okay lets be honest here, I had a few issues with this story but at the end of the day my ovaries won. So yeah the sex was out of this world. And I'm a sucker for a good dirty talker. Again my ovaries had the upper hand here.
ARC kindly provided by author in return for an honest review