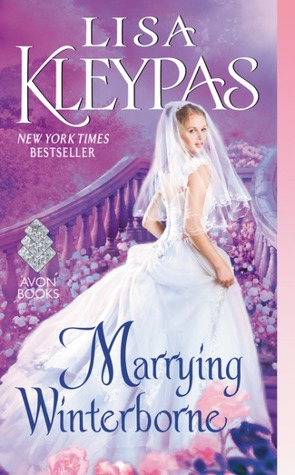 A ruthless tycoon
Savage ambition has brought common-born Rhys Winterborne vast wealth and success. In business and beyond, Rhys gets exactly what he wants. And from the moment he meets the shy, aristocratic Lady Helen Ravenel, he is determined to possess her. If he must take her virtue to ensure she marries him, so much the better . . .
A sheltered beauty
Helen has had little contact with the glittering, cynical world of London society. Yet Rhys's determined seduction awakens an intense mutual passion.
Helen's gentle upbringing belies a stubborn conviction that only she can tame her unruly husband. As Rhys's enemies conspire against them, Helen must trust him with her darkest secret. The risks are unthinkable . . . the reward, a lifetime of incomparable bliss. And it all begins with…
Marrying Mr. Winterborne.
I absolutely loved Marrying Winterborne,it has everything I wanted and even more.I adored the characters and the story was sweet,hot and intense.
I fall in love with Rhys and Helen.I loved that they were honest about their feelings and their romance was scorching. They have an amazing chemistry and I loved every moment these two were together.Helen is sweet and shy.Rhys is perfect *sigh* I'm in love with him.I also enjoyed the secondary characters.
Overall it was an amazing story, I can't wait to read the rest books in the series and more books by Lisa Kleypas.The writing was beautiful and the story captivating!