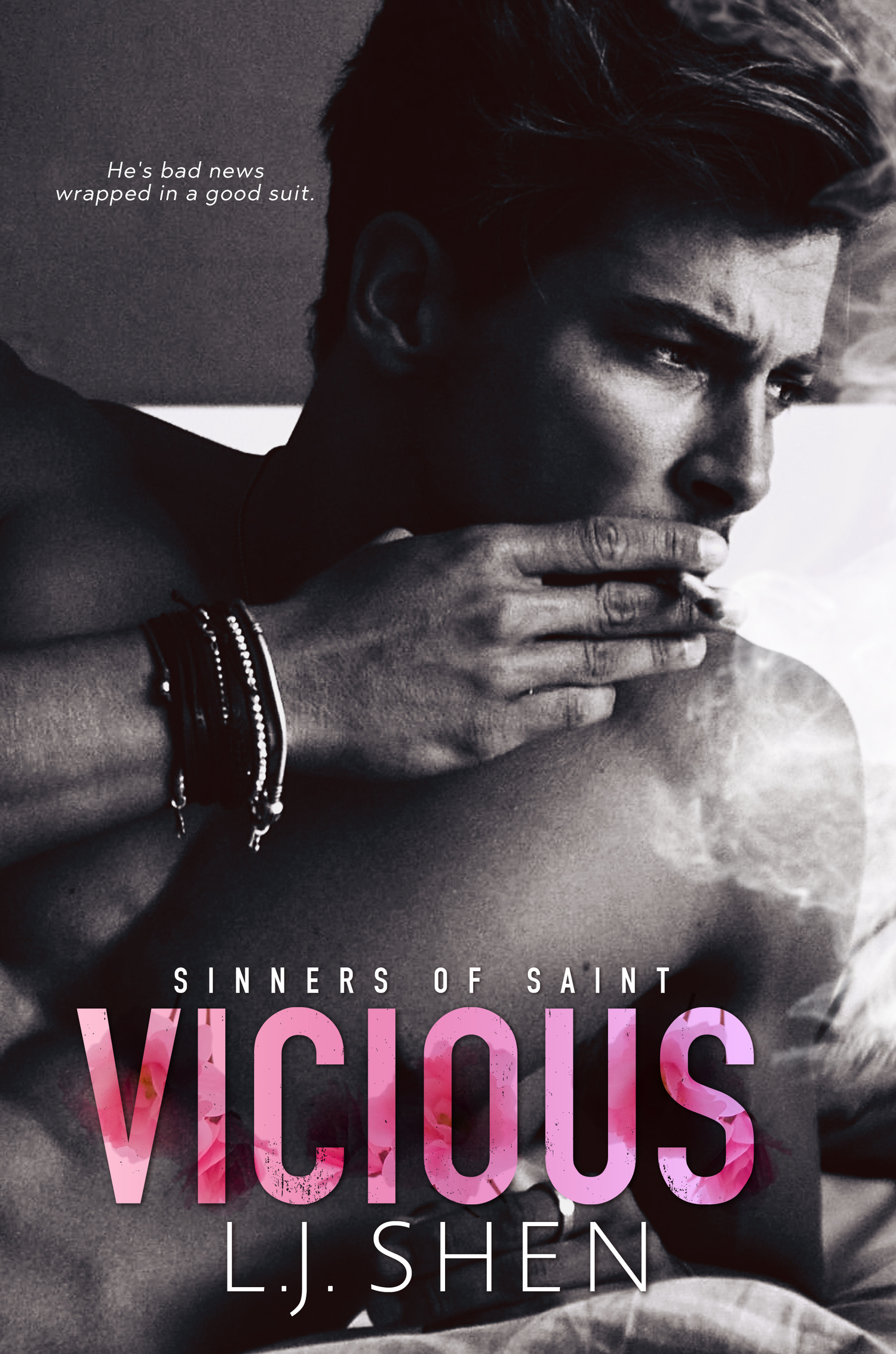 Emilia
They say love and hate are the same feelings experienced under different circumstances, and it's true.
The man who comes to me in my dreams also haunts me in my nightmares.
He is a brilliant lawyer.
A skilled criminal.
A beautiful liar.
A bully and a savior, a monster and a lover.
Ten years ago, he made me run away from the small town where we lived. Now, he came for me in New York, and he isn't leaving until he takes me with him.
Vicious
She is a starving artist.
Pretty and evasive like cherry blossom.
Ten years ago, she barged into my life unannounced and turned everything upside down.
She paid the price.
Emilia LeBlanc is completely off-limits, my best friend's ex-girlfriend. The woman who knows my darkest secret, and the daughter of the cheap Help we hired to take care of our estate.
That should deter me from chasing her, but it doesn't.
So she hates me. Big fucking deal.
She better get used to me.

I rarely read the book everyone else has read, and trust me that's nothing to brag about. But there was just something about this book. Probably the fact that the hero is an assjerk and bullied the heroine, which is my favourite trope, so not much pondering there I guess. But saying this book was not what I was expecting is an apt description because the angst was immeasurable! I mean, yes I expected some angst, and I love it when the characters are constantly torn apart but this just went above and beyond. I even contemplated abandoning the book at some points, and please don't think it was because the book was bad because it wasn't, bad that is.
This was probably some of the best writing I've read, especially when it's because of the heroine in a dual POV book. And while I absolutely love Vicious and his tortured, cold yet redeemable character, I feel like Emelia was the star of this book because to have put up with as much pain as she did, pain that Vicious was responsible for. Getting back to the angst and the feels this book brought out in me, this author must just love torturing her readers because I still have pain in my jaw from all the clenching I did while reading this.
I just realised I didn't say what the book was about, but you could read the synopsis which is what I did. But if you're looking for more, it's about boy meets girl, boy hates girl but actually really wants her but doesn't feel he can have her. And you know what they say about how boys act when they want something but can't have. But ultimately it's about so much more than that.
"I loved her when I hated her. And I loved her when I didn't want anything to do with her. I was so crazy about her, the lines had blurred together. Feelings were mixed, emotions twisted together."