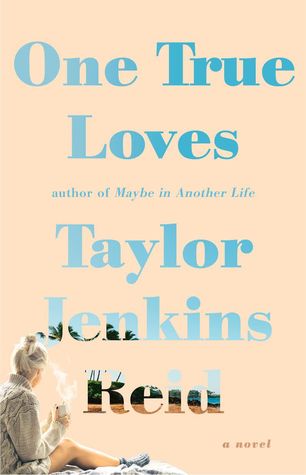 From the author of Maybe in Another Life—named a People Magazine pick and a "Best Book of the Summer" by Glamour and USA TODAY—comes a breathtaking new love story about a woman unexpectedly forced to choose between the husband she has long thought dead and the fiancé who has finally brought her back to life.




In her twenties, Emma Blair marries her high school sweetheart, Jesse. They build a life for themselves, far away from the expectations of their parents and the people of their hometown in Massachusetts. They travel the world together, living life to the fullest and seizing every opportunity for adventure.




On their first wedding anniversary, Jesse is on a helicopter over the Pacific when it goes missing. Just like that, Jesse is gone forever.


Emma quits her job and moves home in an effort to put her life back together. Years later, now in her thirties, Emma runs into an old friend, Sam, and finds herself falling in love again. When Emma and Sam get engaged, it feels like



Emma's second chance at happiness.






That is, until Jesse is found. He's alive, and he's been trying all these years to come home to her. With a husband and a fiancé, Emma has to now figure out who she is and what she wants, while trying to protect the ones she loves.


Who is her one true love? What does it mean to love truly?


Emma knows she has to listen to her heart. She's just not sure what it's saying.
"Everything that happened before today feels different now, and I have no idea what happens after this."
The first time I read this author, I was impressed by her writing! But, this time, I'm simply amazed! I loved this story so much! It was heartbreaking, emotional, intense and so very beautiful. There were moments I was happy, upset and others where I was crying...and now I'm an emotional wreck..
Her books are like nothing I have read before. I loved her words because they are simply beautiful. I have underline so many quotes that I want to read again and again!!I don't think there is anyone who will read this story and not love it!
You know that it is something you must learn to live with, something you manage. You start to understand that grief is chronic. That it's more about remission and relapse than it is about a cure.
The story and the characters felt so real. I don't know what will do if I was Emma. The love she shares with two men is like nothing else. It's beautiful, realistic and unique. I have to admit that I was feeling sad and upset knowing that whoever she choose the other one will be sad. But, the ending was perfect and I loved how Taylor Jenkins Reid manages to make them everything feel perfect. The messages I got from this story are many and made me think.
I don't know what else to say to make you read it, but please give it a try, you will not be disappointed!
ARC provided by Atria Books via NetGalley in exchange for an honest review.