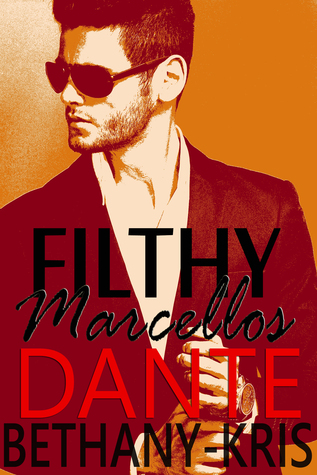 Dante Marcello's life has been a carefully planned event as an heir to a Cosa Nostra throne. For as long as he can remember, he's had one goal in mind, and that's becoming the Don. With his father ready to step down, it's Dante's turn to step up. But without a wife at his side, his seat as the boss is on shaky ground. Until she shows up with an offer he wants to refuse, but can't.
With her, he's got everything to gain.
Catrina Danzi is known for her angel face and a predator's grace. For over a decade, she's worked as a successful Queen Pin dealing with a repertoire of clientele who can't afford a scandal. That's why they ask for her and why they call her Queen. Marrying Dante Marcello means giving up the business and status she loves in order to gain protection she can't provide on her own, but she no longer has a choice.
Without him, she's got everything to lose.
The rules for their arrangement are simple: no intimacy, no emotions. Dante isn't looking for love and Catrina doesn't need attachments. In the end, life has a way of breaking down walls when you least expect it to, and once love gets in, there's no bleeding it out. Together, they make a formidable team the Commission won't be able to ignore. Catrina's secret of what she's kept safe will put the entire Marcello family in danger when it finally catches up with her. The Marcellos have yet to be beaten, and they're not about to start bowing down now.
Even the most beautiful things are a little filthy.
After being overwhelmed by a combination of RL and a book slump of epic proportions, I was pretty surprised when I basically devoured the 3rd book in the Filthy Marcello Series. Reading about Dante and Catrina was exhilarating, and being able to read about the other Marcello Brothers was like coming home. I seriously hit jackpot when I started reading this series, Bethany-Kris writes Mafia romance that engages the reader in the most amazing way. If you haven't read the Filthy Marcellos Series and you love Mafia romance then I would tell you to seriously consider reading this one. I love the Marcello Brothers and I absolutely adore the woman they love!
Okay so back to Dante. Although Lucian is the oldest Marcello brother, Dante is his father's heir by blood, but don't be mistaken, these brothers are tied together by binds much stronger than blood. Dante has always wanted to be the next Boss, he lives for his role but unfortunately that's all he sees himself doing. While his brothers build lives with their wives, Lucian and Jordyn have a baby boy now, he is content to watch from the sidelines knowing that he can never have the same thing. He could never bring himself to marry a woman knowing he could never give her children. But the Cosa Nostra demands that the next Boss be married, otherwise his position may go to someone else.
Enter Catrina, she is an anomaly in the mafia world, a Queen Pin. To everyone else she exudes confidence, a take no prisoners' kind of woman. If men aren't lusting after her then they're intimidated by her, but Catrina has her own dark secret, which is why she and Dante make such a fitting pair. They both need something from each other. Dante needs a wife who knows the score, and Catrina needs a powerful husband that will help keep her secrets actual secrets. In the beginning they try to be cold and aloof to each but ultimately Catrina is Dante's equal and he quickly falls for her.
"All of those lights, this place, and those streets… they're ours, Cat. So, I don't want to hear that nonsense coming out of your pretty mouth again. There's no need to feel like you're hiding some kind of pauper beneath your clothes, not when you're over-looking and empire."
Catrina's secrets slowly eat away at her, their growing attraction and feelings are making her question herself. Dante is convinced allowing his feelings for Catrina to grow would only end up hurting her.
God, his insides were ripping apart. Dante had never felt so entirely torn up before. It was like his soul was tearing from his heart because of this goddamn woman. How could a person love someone and despise them at the same time?
So let me stop before I babble any further lol. This series is pretty solid for me, you'll see I've rated the books before this one all 5 stars. That's because it has all the things I covet when reading a mafia romance. You'll delve into the mafia scene, with no filters. You get what it is, and that is power, money, drugs and this thing of ours, The Cosa Nostra. But because I'm a woman and I love romance it also has a good dose of romance and sizzling hot sex scenes. Dante and Catrina were insatiable and they were scorching between the sheets.
I know that this is the last book in the series but I'm really excited to read the Spinoff Series, especially now that it seems as if there might be a position for a capo di tutti capi>. Maybe there'll be some insight on that :D
Have honor.
Love fiercely.
Be filthy.
ARC kindly provided by author in return for an honest review