Wicked Fall (The Wicked Horse Series Book #1) Sawyer Bennett Release Date: July 28, 2015


Synopsis:
Never in your wildest dreams could you begin to imagine all the filthy and depraved things that go on inside The Wicked Horse. Step inside and Woolf Jennings will make every one of your dirty fantasies come true. He's covered in a facade of deception. An enticing blend of multi-millionaire and hot-as-hell Wyoming rancher, those that think they know Woolf Jennings admire his abilities to preside as CEO of his family's cattle and oil empire. But only a privileged few truly understand what fuels the glitter of depravity in those gorgeous blue eyes.
Only a few know he's opened up a sinfully erotic and private sex club named The Wicked Horse right at the base of the beautiful Teton Mountain range. Sweet Callie Hayes has returned home to Wyoming and is looking forward to starting her life over again. After a night of impetuosity, she's managed to put herself right in Woolf's line of sight… the man who she foolishly offered up her virginity to years ago and was flatly turned down. Now Woolf is seeing that Callie is all grown up and has a kinky side to her that leaves him as confused as it does turned on. Worse yet, both Callie's dirty desires and sweet heart are getting under his skin, and making Woolf question everything he's ever believed about himself.
Goodreads Link: https://www.goodreads.com/book/show/25634016-wicked-fall
BUY LINKS
Amazon:
http://amzn.to/1Ua3j2L
B&N:
http://goo.gl/m92sBR
iBooks:
https://goo.gl/Lt0e7m
Google Play:
https://goo.gl/wQJtUq
Audible:
http://goo.gl/IDejlC
(audio version excluded)
*** 3,75 stars ***
Woolf and Callie have known each other since forever, they grew up together, he was her big brother's best friend, she was always his best friend's sweet little sister. She had a crush on him, he was attracted to her but could never go that way. When Callie finally makes a move on Woolf, he rejects her, after that, they go separate ways.
Few years pass and Callie is back home after breaking off her engagement. They see each other again in Woolf's night club, The Wicked Horse and suffice to say, sparks fly. While they spend more time together, there is no doubt about mutual attraction, but Woolf just can't make himself act on it.
"I'm a motherfucking prick is what I am, and there's no way in hell she could ever love me."
Woolf likes it kinky and can't imagine sweet, innocent Callie to ever like it his way. But Callie isn't that young, naive girl anymore, she is a woman now. She soon finds out that Woolf in addition to being CEO of his family's business, owning a ranch and a night club, is also running sex club called The Silo. She is intrigued and wants to try something new, she wants to forget about old, boring Callie and find herself again. Woolf is reluctant initially but when he gives up and takes her there, those sparks really do fly.
"I'm going to hell.
I'm going to hell.
I'm going to hell.
I don't fucking care."
While their relationship develops, Woolf has to make a decision and choose what's most important for him. There is little drama, but he works on making it good in the end.
I only had one minor objection with Woolf, I think he was too soft for someone who owns sex club, I would expect him to be a bit more rough. But overall, it was light, steamy and entertaining read. If you like Sawyer Bennetts' style, then you should like this one too. And beware, because some sex scenes (especially the threesome one) are mega hot!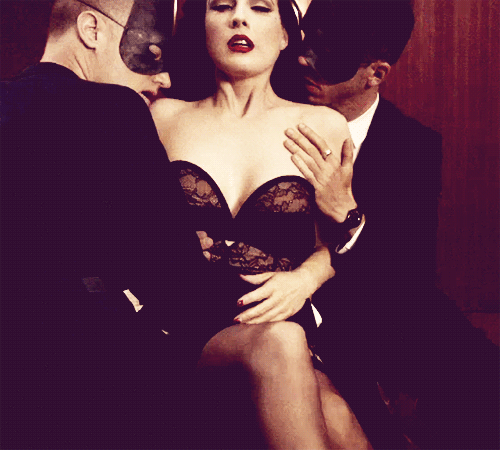 Purchase Wicked Fall:
Amazon:
http://amzn.to/1MkLVH7
iBooks:
https://goo.gl/Lt0e7m
Google Play:
https://goo.gl/wQJtUq
Audible:
http://goo.gl/IDejlC
Enter to WIN!
(entries accepted until 11:59 pm EST on August 3, 2015)
About the Author:
New York Times and USA Today Bestselling Author, Sawyer Bennett is a snarky southern woman and reformed trial lawyer who decided to finally start putting on paper all of the stories that were floating in her head. Her husband works for a Fortune 100 company which lets him fly all over the world while she stays at home with their daughter and three big, furry dogs who hog the bed. Sawyer would like to report she doesn't have many weaknesses but can be bribed with a nominal amount of milk chocolate. Sawyer is the author of several contemporary romances including the popular Off Series, the Legal Affairs Series and the Last Call Series.
Connect with Sawyer:
Facebook:
https://www.facebook.com/bennettbooks
Twitter:
https://twitter.com/BennettBooks
Instagram:
https://instagram.com/sawyerbennett123/
Goodreads:
https://www.goodreads.com/Sawyer_Bennett
Sign up for Sawyer's newsletter:
http://sawyerbennett.com/signup/