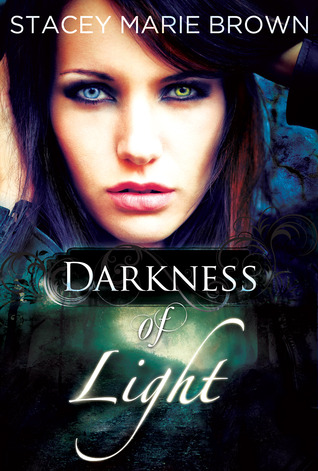 SYNOPSIS
Freak. Witch. Crazy. Schizo.
Ember Brycin has been called them all. She's always known she's different. No one has ever called her normal, even under the best circumstances. Bizarre and inexplicable things continually happen to her, and having two different colored eyes, strange hair, and an unusual tattoo only contributes to the gossip about her.
When the latest school explosion lands her in a facility for troubled teens, she meets Eli Dragen, who's hot as hell and darkly mysterious. Their connection is full of passion, danger, and secrets. Secrets that will not only change her life, but what and who she is—leading her down a path she never imagined possible.
Between Light and Dark, Ember finds a world where truth and knowledge are power and no one can be trusted. But her survival depends on finding out the truth about herself. In her pursuit, she is forced between love and destiny and good and evil, even when the differences between them aren't always clear. At worst, she will incite a war that could destroy both worlds. At best, she will not only lose her heart but her life and everyone she loves. Once the truth is out, however, there will be no going back. And she'll definitely wish she could.
DARKNESS OF LIGHT is a Mature YA(16+)/New Adult Paranormal Romance.
____________________________________________
About the story
____________________________________________
Freak. Witch. Crazy. Schizo.
These are all the names Ember Brycin goes by, the kids at her school either use them behind her back or they just say them to her face. Strange things happen around Ember, mainly fires, whenever Ember gets emotional the power seems to sync with her. People are starting to talk and become suspicious and after the latest incident where the town sheriff had to get involved, it seems Ember's luck has finally run out.
She's forced to move to a juvenile facility where she might have to finish the rest of her high school year at. There she meets a group of teenagers not quite like her but they do have one this in common. They don't quite fit into normal society. The she meets Eli Draegan, he follows his own set of rules, and he doesn't seem to like her much. But she's oddly drawn to him.
____________________________________________
My Thoughts
____________________________________________
So while reading this book, I was either doing this:
or this:
The heroine had this endearing personality, which included a dry sense of humour, awkward social manners and her recalling the blind black Labrador she used to have, who happened to be called Ray. I don't normally like to read humour, but there are a few authors that can get me to respond and this author did it. Ember is quite alone in the world, she does have her step dad but she can't tell him about what's happening to her, because he probably won't understand. The one person she could have told, her mother, is dead.
Ember and Eli's relationship was so entertaining to read about! They had this love/hate thing going on, but you could feel the sexual tension simmering. Mind you although this is mature YA, it's still pretty clean. So you'll have to be happy with passionate kisses and searing looks.
Lastly although the story started off quite slowly, it did have an intense build up and amazing finale.
If you enjoy reading about witches, fairies, kickass heroines and broody angsty alpha males then this is the book!
____________________________________________
Some of my favourite quotes
____________________________________________
"What is your real story? Come on, lets hear it! Could you even tell me or would you have to kill me? How many monsters do you have in your closet?" I felt raw and naked, as if he could all my darkest fears.
"You-have-no-idea," he said, his voice low and gritty.
____________________________________________
"Please," Ryan's glance had me withering in y seat. "There was more tension back there that a southern woman's girdle at a bake sale."
____________________________________________
"Damn you," he whispered. "How do you do this to me?" I wasn't completely sure he was talking to me. He looked out at the forest, a deep growl vibrating through his chest. Then he took off through the trees.