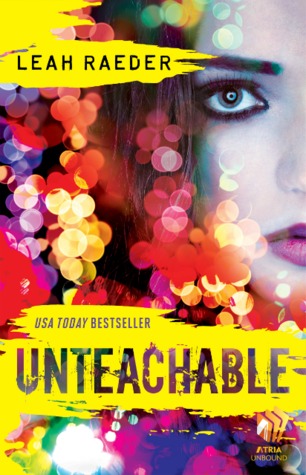 SYNOPSIS
Maise O'Malley just turned eighteen, but she's felt like a grown-up her entire life. The summer before senior year, she has plans: get into a great film school, convince her mom to go into rehab, and absolutely do not, under any circumstances, screw up her own future.
But life has a way of throwing her plans into free-fall.
When Maise meets Evan at a carnival one night, their chemistry is immediate, intense, and short-lived. Which is exactly how she likes it: no strings. But afterward, she can't get Evan out of her head. He's taught her that a hookup can be something more. It can be an unexpected connection with someone who truly understands her. Someone who sees beyond her bravado to the scared but strong girl inside.
That someone turns out to be her new film class teacher, Mr. Evan Wilke.
Maise and Evan resolve to keep their hands off each other, but the attraction is too much to bear. Together, they're real and genuine; apart, they're just actors playing their parts for everyone else. And their masks are slipping. People start to notice. Rumors fly. When the truth comes to light in a shocking way, they may learn they were just playing parts for each other, too.
Smart, sexy, and provocative, Unteachable is about what happens when a love story goes off-script.
BUY LINK
AMAZON
KOBO
REVIEW
***4 STARS***
A rollercoaster pretty much depicts human's life.It is true that if your life is a straight line you don't really live.This book was a rollercoaster for me.There were moments of
anger,happiness,hotness and of course redemption.
To begin with the story,Maise is an 18 year old girl,but she is not what you expect her to be.She is different cause she grew up that way.Whiny woundn't describe her,you could say that Maise is dynamic and cynical.Evan on the other hand is caring and sweet.For his own reasons he preferes to keep his profile low and I actually liked that even though I had no clue why he was acting like that.
Maise is forced to live among drugs,drug lords,drug addicts,her stupid mother,with no friends and no support from her closer environment.However,she decides after an unexpected night, that this life should stop.
Everyone deserves a second chance,right?
Her resolutions are simple ;
make some friends,apply for college,face fears,stop using men.
Evan is one of those people who will stand close to her and will help her achieve her dreams.Someone has finally belived in her and that gives a hell of a motivation to this girl.
Her passion of movies is what I loved about her.I adore passionated people and I admire those who occuppy themshelves with cinema or photography.
Not wanting to bubble any longer I have to say that I quickly judged Maise in the beggining but when I actually read a bit further and I understood why she was doing all those things I felt bad.I mean we have the same age and I would never act like her but then I think that the way we have grown up is WAAAAAYYY different...
Would I recommend this?
Hell yeah!!!Not annoying teens,not unwanted drama , an interesting plot..what else?I did not rate it with five stars just because it didnt left me book hangovered but that's my issue ;)
"I see the lights every night. It seems like the whole world has figured out how to be happy, but no one's letting me in on the secret."