Published by Harper Collins
Published on October 13, 2009
Genre: Historical Romance
Pages: 384
A Devil's Bargain

Easily the shyest Wallflower, Evangeline Jenner stands to become the wealthiest, once her inheritance comes due. Because she must first escape the clutches of her unscrupulous relatives, Evie has approached the rake Viscount St. Vincent with a most outrageous proposition: marriage!

Sebastian's reputation is so dangerous that thirty seconds alone with him will ruin any maiden's good name. Still, this bewitching chit appeared, unchaperoned, on his doorstep to offer her hand. Certainly an aristocrat with a fine eye for beauty could do far worse.

But Evie's proposal comes with a condition: no lovemaking after their wedding night. She will never become just another of the dashing libertine's callously discarded broken hearts--which means Sebastian will simply have to work harder at his seductions...or perhaps surrender his own heart for the very first time in the name of true love.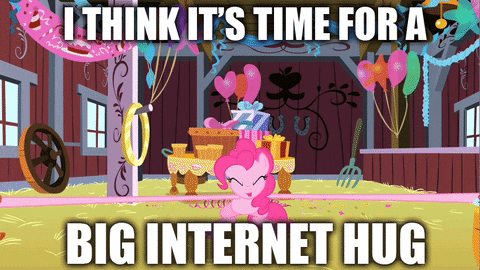 "Mysteries of attraction could not always be explained through logic. Sometimes the fractures in two separate souls became the very hinges that held them together."
Oh how I love this series! That being said I was really worried about how I would feel about Sebastian St. Vincent mainly because of his unforgivable behaviour toward Lillian in the previous book but I was pleasantly surprised. Lisa Kleypas handled the situation wonderfully, we were able to view St. Vincent in a different light. Don't get me wrong, he's actions weren't brushed underneath the carpet but I was able to understand the root cause of his behaviour.
"I want to fill every part of you, breathe the air from your lungs and leave my handprints on your soul. I want to give you more pleasure than you can bear."
Daisy, our second last and most shyest wallflower, has a socially debilitating stutter, viewed as a halfwit because of it she's decided drawing into herself and communicating as little as possible is best. Her abusive family doesn't make matters any easier, and because of this she makes a shocking marriage proposal to St. Vincent. And because of St. Vincent's dire financial situation he realises he couldn't possibly refuse. As their relationship grows and they learn more and more about each they realise that there's so much more if they only look past the surface.
While I really enjoyed this book it wasn't my favourite Again the Magic and It Happened One Autumn remain my absolute favourites. I'm currently reading Daisy's book (A Scandal in Spring) and I think I might have another favourite wallflower!
"My prize, my pleasure and pain, my endless desire. I've never know anyone like you."